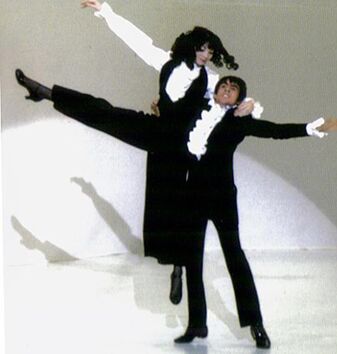 Toni Basil is a dancer, choreographer and singer who started her career by working on several of the dances for the Monkees tv series and Head.
Monkee Work
Edit
She appeared as the Woman in White/Black dancing with Davy in the movie "Head".
Her entire multifaceted career is available on Wikipedia-link.  She was friends with Terri Garr , and appeared as an actress in Five Easy Pieces as well as Easy Rider .
Later Career
Edit
In the 1970's, she was a performer and manager of the dance troupe called "The Lockers" who performed on a wide variety of shows and were among the first to bring street dancing into popular and classical culture.  They performed on Saturday Night Live, Soul Train and the Carol Burnett Show.
From her Wikipedia article: "Her film choreography through the 1970s, 1980s, 1990s, and 2000s include American Graffiti (1973), The Rose (1979), Peggy Sue Got Married (1986),Something to Talk About (1995), That Thing You Do (1996), My Best Friend's Wedding (1997),[4] Legally Blonde (2001), Legally Blonde 2: Red, White & Blonde (2003), Charlie Wilson's War (2007), and The House Bunny (2008)."
In 1982, she had a hit with the devilishly catchy (Grammy nominated) "Oh Mickey".  Several versions  were made, including an all-cheerleading version-video-link and another that seems to be a mashup of punk and rainbows (see embedded).
She has won an Emmy and is still choreographing.  Most recently, she was seen as a guest judge on "So you Think You Can Dance?".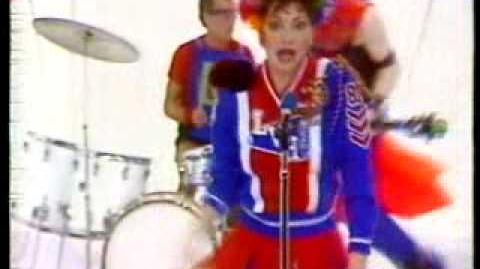 Ad blocker interference detected!
Wikia is a free-to-use site that makes money from advertising. We have a modified experience for viewers using ad blockers

Wikia is not accessible if you've made further modifications. Remove the custom ad blocker rule(s) and the page will load as expected.