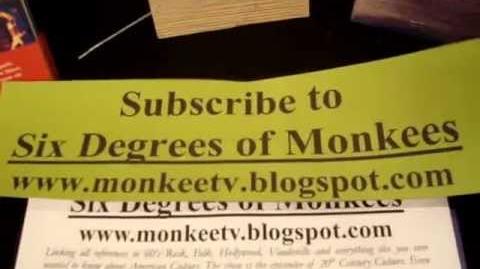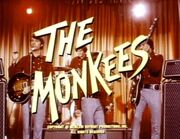 Six Degrees of Monkees is a fan site dedicated to connecting all of 1960's culture to The Monkees TV Show and music. And vice versa. 
One of the goals is to provide a commentary for each of the episodes, calling out every reference and providing the appropriate links wherever possible.  Crowdsourcing, comments and contributions are encouraged.
Monkees Convention
Edit
It was officially launched at the Monkees Convention at the NJ Meadowlands in March of 2013.  
TV Episode List
Edit
As of this writing, the following episodes have been analyzed, the link is to each post on MonkeesTV.blogspot.com
17, The Case of The Missing Monkee
Ad blocker interference detected!
Wikia is a free-to-use site that makes money from advertising. We have a modified experience for viewers using ad blockers

Wikia is not accessible if you've made further modifications. Remove the custom ad blocker rule(s) and the page will load as expected.