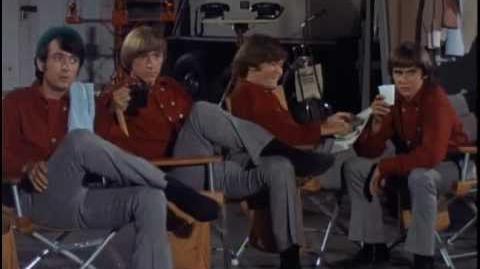 Royal Flush
Edit
Royal Flush

Original Airdate

September 12, 1966

Rerun Airdate

May 8, 1967

Guest Stars
The Monkees discover an evil archduke's plot that's endangering the life of his neice, the Princess Bettina, Duchess of Harmonica.
Songs featured
Edit
Original airing (Also found on DVD set)
1967 rerun
1969-72 Saturday morning reruns
Guest Starring
Edit
Theodore Marcuse - Archduke Otto
Katherine Walsh - Princess Bettina
Ad blocker interference detected!
Wikia is a free-to-use site that makes money from advertising. We have a modified experience for viewers using ad blockers

Wikia is not accessible if you've made further modifications. Remove the custom ad blocker rule(s) and the page will load as expected.