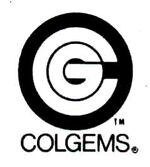 Colgems Records was a record label controlled by Screen Gems and distributed by RCA in the United States. It was established as a continuation of Colpix Records in 1966 and issued records until it closed in 1971. Its main focus was releasing motion picture and television related content for Columbia Pictures and Screen Gems respectively.
Discography
Edit
45 r.p.m. singles
Edit
8-track cassettes
Edit
Cassettes
Edit
Reel-to-reel
Edit
Around the Web
Edit
Ad blocker interference detected!
Wikia is a free-to-use site that makes money from advertising. We have a modified experience for viewers using ad blockers

Wikia is not accessible if you've made further modifications. Remove the custom ad blocker rule(s) and the page will load as expected.