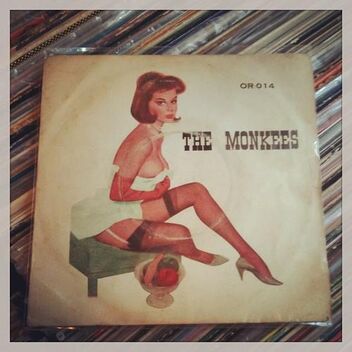 Ever since Micky had to record the theme in Italian, there have been a variety of curious alternatives sold overseas.
Here is a Monkees complilation 7" from Thailand.  The record features the songs Salesman, Star Collector, She Hangs Out and Hard to Believe.
More Samples?
Edit
Lots of weird stuff to come . . . .
Ad blocker interference detected!
Wikia is a free-to-use site that makes money from advertising. We have a modified experience for viewers using ad blockers

Wikia is not accessible if you've made further modifications. Remove the custom ad blocker rule(s) and the page will load as expected.